Edward S. Koutnik II, O.D.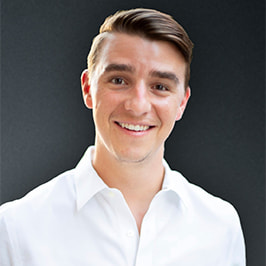 Dr. Koutnik has a passion for the medical management of diseases of the eyes. His clinical interests include glaucoma, dry eye, keratoconus, conjunctivitis, and eye emergencies.
Dr. Koutnik received his Bachelors of Science Cum Laude from the University of Wisconsin and then continued on to complete his doctorate, with honors, at the Illinois College of Optometry. His post-doctoral specialty training culminated in a fellowship in Advanced, Medically Necessary Contact Lenses at the Illinois Eye & Ear Infirmary.
Specialty services provided by Dr. Koutnik include placement of amniotic membranes, punctal plugs, meibomian gland expression, as well as the fitting of specialty contact lenses for those with conditions such as keratoconus, corneal transplants, severe dry eye, etc.
Dr. Koutnik loves to run on the lakeshore path, explore restaurants around the city with his wife (a pediatric optometrist), and spend the summers boating with his family in Wisconsin.