Celina Lewis, O.D.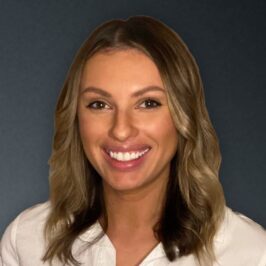 Dr. Lewis completed her undergraduate degree at Purdue University, where she pursued a Bachelor of Arts in Advertising and a minor in Visual Communication. She went on to receive her doctorate from Illinois College of Optometry, graduating with clinical honors. During her education, she completed internships in ocular disease, primary care and contact lens fitting, and vision therapy, which included treatment of binocular vision disorders and traumatic brain injury.
Post-graduation, she worked alongside various specialists at Gailey Eye Clinic to further gain proficiency in the management of ocular disease. Her career has been focused on fostering strong patient relationships by empowering patients through education on their eye health.
Dr. Lewis has a passion for routine care as she believes patients live their best when they see their best. Pediatric exams highlight an additional area of interest, corroborated by her volunteer work at OneSight and other vision screenings. Her clinical specialties include glaucoma and treatment of ocular emergencies.
In her spare time Dr. Lewis loves to paint, listen to podcasts, explore Chicago by trying new restaurants, and catch up on Netflix's new releases.
"While pursuing my Advertising degree, I worked for an optometrist to make extra money. After a few years, I decided to change my career path and pursue optometry instead. I chose to become an optometrist because I witnessed the positive impact treating vision had on peoples' lives"